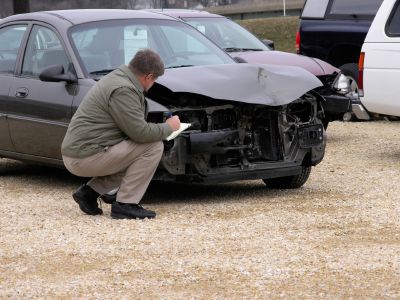 We will inspect your car for you and contact your insurance company for the repairs needed.
We work with all insurance companies and there are several different situations that can come up in the repair process. We are used to handling the in's and out's of all insurance claims.
When your car is at Vic's or you have informed the insurance company of your intentions to let us do your repairs, we can work together with the insurance company to represent your best interest in getting your car back to it's pre-accident condition. Our standards must be met by the insurance company because of our training in the repair process. Much the same as a physician works with your personal injuries, we work with your property damage in a way that will satisfy you and your insurance company's requirements.
Electronic Claims Handling
The Hassle-Free Way Free of Repairing Your Car
We are able to send and receive electronic digital imaging and text formats for your claims, pictures and estimate.
Several insurance companies are now capable of receiving electronic data, whether it is by e-mail to their web site, directly to their server database or simply by fax machine.
We are set up with several of the major insurance companies and receive the claims assignments directly with them instantly. This means you don't have to wait for a claims representative to call you or track down your car. We can instantly file your claim. Some insurance companies handle payment directly with us also. So all you gave to do is sign the authorization with Vic's and we can start the repair process.
As technology progresses towards more electronic claims handling, you can be assured that Vic's Auto Body Repair will be on the cutting edge of the industry.